Nike Re-Run
Exhibition Design
2007
After a successful collaboration working on
Beautiful Losers
, curator Aaron Rose asked me to help with an exhibition he was developing for Nike. The concept was this: combine classic Nike ephemera from the 1970's with original artworks by contemporary artists.
To house the exhibition we designed a custom-built wood structure, which could serve as display cases for products and artifacts while providing context for the show and creating serendipitous moments of discovery.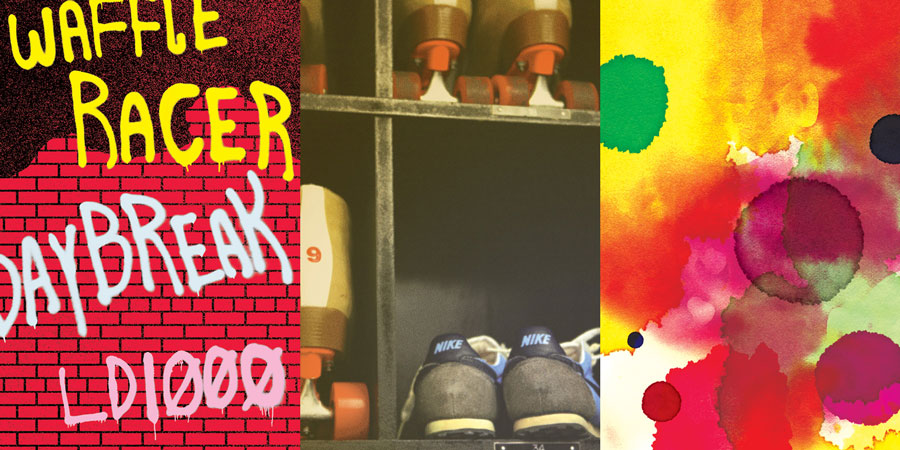 The initial exhibit was installed in Brooklyn and consisted of 77 panels. For the panel graphics I took inspiration from a wide variety of 70's subject matter, including biker gangs, disco, the birth of punk, roller skating, pinball and op-art.

The opening reception coincided with 77 Boadrum, a performance organized by the Boredoms that featured 77 drummers all playing at 7:07pm in nearby Brooklyn Bridge Park.

Nike was pleased with the event and asked Aaron if he would like to bring it to more cities. We would go on to install Re-Run in Los Angeles, Portland, and Miami.

For each subsequent date, we would add more artists, more panels, and new musical performers. After a day of installing panels, we would sit back and watch performances by Cat Power, Gang Gang Dance, or Deerhunter.

By the end of the tour, I had created over 300 unique panels, and Aaron had commissioned artworks by 15 artists including Andrew Jeffery Wright, Scott Campbell, Alexis Ross, Kimmy Buzzeli, Jesse Spears and more.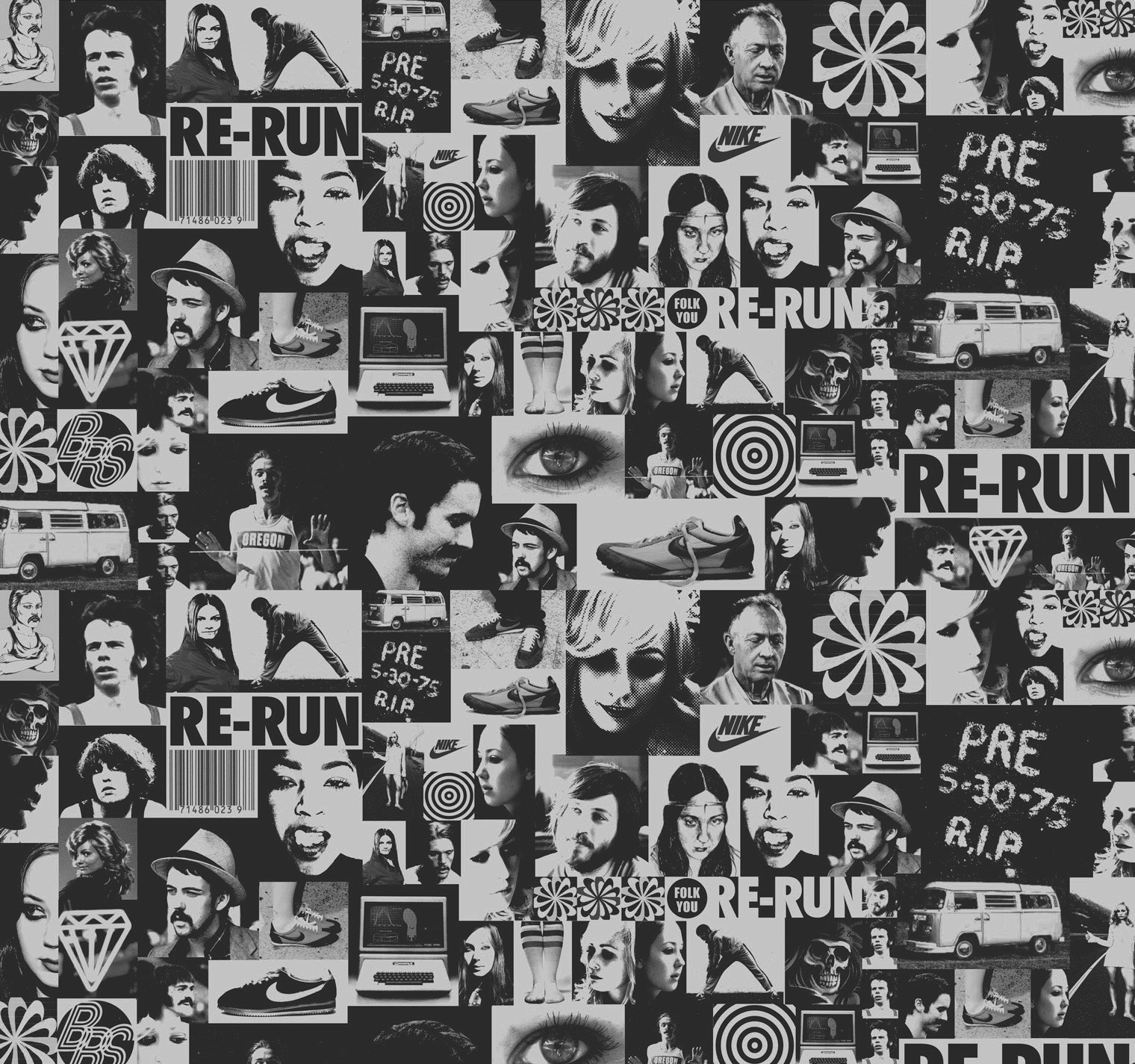 Credits
Curator Aaron Rose
Photographers Dan Monick, Jeaneen Lund
Artists Alexis Ross, Andrew Jeffrey Wright, Scott Campbell, Eric W. Mast, Mike Pare, Stephen Harrington, Tracy Nakayama, Jo Ratcliffe, Kimmy Buzelli, Jesse Spears